Since 1973 selling iron and steel products ...
45 years committed to quality and service
ABOUT US
A FAMILY AND COMMITTED COMPANY
HIERROS MARTÍNEZ was born as a commercial name by the hand of Don Juan Martínez Martínez in 1973. Its activity was the production of ferralla and the commercialization of iron in general. After a few years, HIMAR was created, expanding the range of products to meet the needs of locksmiths and slogans. Later, HIERROS Y FERRALLAS MARTINEZ was born in new facilities channeling the necessary iron products for concrete structures. We are a family company, which over the years has grown in infrastructure and technology, seeking to offer a better service to its customers and a proven quality.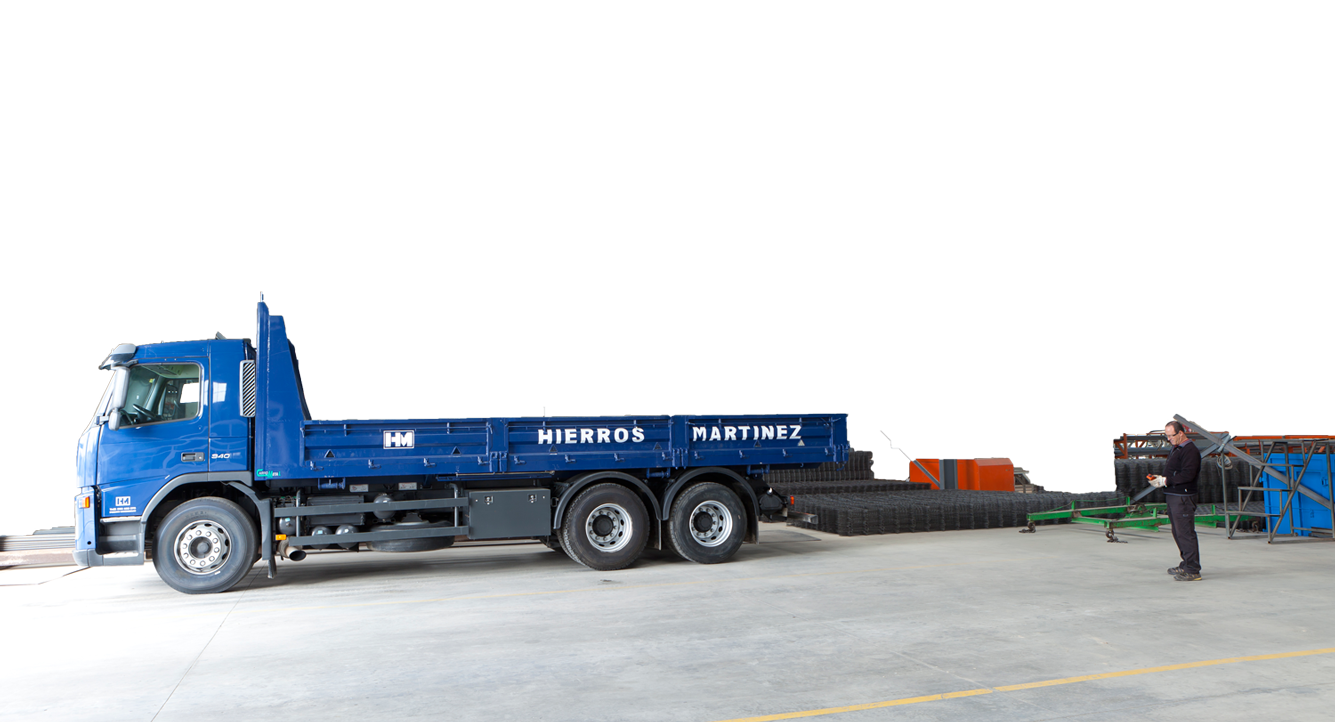 OUR PRODUCTS
ALL IN SIDERURGICAL PRODUCTS
GREAT VARIETY
We have in our warehouses, a wide range and quantity of steel products in stock.
QUALITY
All our products have certificates that cover the material following the most demanding European standards.
WHOLESALE
The volume of stocks that we maintain allows us to offer very competitive prices. Ask us for a budget without obligation.
DIRECT SALE
Due to the variety of products and quality of service, we are competitive in selling to retailers.
OUR SERVICES
TRANSFORMING THE STEEL
En Himar Aceros somos especialistas en la transformación del acero. Contamos con un amplio equipo profesional capaz de aportar soluciones desde el diseño a la ejecución, adaptada a las necesidades y buscando los resultados deseados. Contacta con nosotros o visita nuestros almacenes en Murcia, en Himar Aceros intentaremos darles la mejor solución.
INFRASTRUCTURE
OUR FACILITIES
Our facilities of more than 10,000 m2 allow us to ensure a wide variety and quantity of products in stock to meet the needs of our customers. We have our own workshops for the production and assembly of Ferralla with the most modern and advanced machinery on the market.
Carretera Nacional 340 nº112 – El Descanso Apdo.Correos 206, 30890 Puerto Lumbreras, Murcia
Contacte con Contact us
Le resolveremos cualquier duda acerca de nuestros servicios, productos y precios.
968 40 20 76
Contact Form